Mobilize Northeast Students & Twenties Conference // Boston
Deepen your Walk, Connect with Others, Discover your Mission
In a world where people are increasingly disconnected from God and one another, Mobilize seeks to inspire students and twenties to pursue all that God has for them. Join us on October 25–27 in Boston!
NORTHEAST SCHEDULE
Friday || Welcome Dinner, Party, Social
Get situated, get fed (BBQ themed), and get connected!
7-9PM
Saturday || Main & Breakout Sessions + Experience Boston
8:30AM Breakfast
9:30AM – Session 1 || Engaging Culture
How should we engage with an increasingly post-modern culture?
Includes Q&A session addressing issues like politics, sexuality, technology and social justice AND a video interview with John Mark Comer.
12:30PM - Experience Boston & Lunch
3:30PM – Session 2 || Going Deeper
How we can be of most use for the gospel? We'll talk gifting, calling, personal rhythms of connecting with God, and the importance of the local church.
5:00PM – Regional & Global Prayer Updates
6:00PM – Dinner
7:00PM – Session 3 || Growth through Evangelism
How can we see our churches grow? How do we engage our friends, neighbors, work colleagues with the gospel? With a focus on the most effective form of evangelism (friendship) AND prayer for our region.
Sunday || Final Session @ City Church
10:30AM – Ian Ashby Speaking
All Meals included with cost except Saturday lunch (on own).
Originally from London, UK, Ian leads the Confluence movement of churches in the Northeast. He and Emma (his wife) live in Portsmouth, NH, where they can often be seen walking their boxer dog downtown and enjoying the arts.
A church planter with a passion for revival and helping others live like Jesus, David loves basketball and leading a young church in Boston.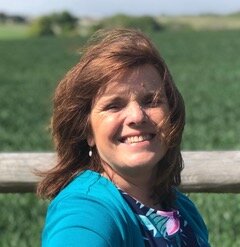 Raye has been involved in church leadership for 30 years and loves to see how God uses people's unique talents. She has a passion for training and developing leaders and is currently serving on the pastoral team at Newfrontiers Church in Portsmouth, NH.
(Q&A via video) John Mark Comer lives, works, and writes in the urban core of Portland, Oregon, with his wife, Tammy, and their three children. He is the pastor for teaching and vision at Bridgetown Church, a church built around the very simple idea of practicing the way of Jesus, together, in Portland. As for education, John Mark holds a master's degree in biblical and theological studies from Western Seminary and is currently at work on a doctorate in spiritual formation through Fuller Seminary and the Dallas Willard Center.
Registration Details
Register online by the dates listed below. Registration fee includes conference costs and two meals.
Cancellations made by October 20, 2019 will receive a refund minus a $10 administrative fee. Sorry, no refunds are available after October 20. To cancel, please email nic@newfrontierschurch.com.

Childcare will NOT be provided for Mobilize Northeast.
Venues
FRIDAY, 10/25 7PM
Presentation Community Center
640 Washington Street
Brighton, MA
SATURDAY, 10/26 8:30AM - 9:30PM
Symphony Church
971 Commonwealth Avenue
Boston, MA
SUNDAY, 10/27 10:30AM
Brighton Music Hall
158 Brighton Avenue
Allston, MA
Accommodations
Attendees must make their own arrangements for accommodations. Attendees may contact community@citychurchboston.org if they would like to stay with a local church host. Rooms available on a first come, first serve basis.